Styles
The Susan –
$200
This chisel ground knife (one side bevel) is inspired by traditional Japanese style edges. It has a 2 inch blade and is a great show piece and cheese knife. I named it after my mother who is razor sharp and always hosting parties and/or family gatherings.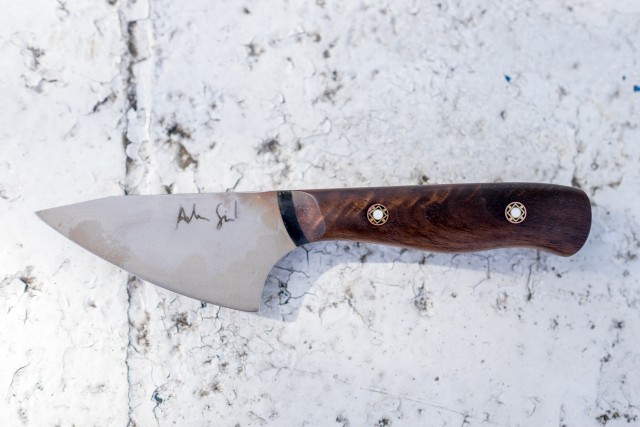 The San –
$225
This knife was so carefully designed for the home chef that The Oregonian wrote a piece about it. With help of Matthew Card, a journalist and home cooking instructor, we designed a santoku style blade that was both an amazing handmade knife and didn't break the bank. This 7 inch knife fits all hands, is beautifully thin, and has a rocking belly for the modern food enthusiast. The handle is G10 glass fabric laminant and comes in white or orange.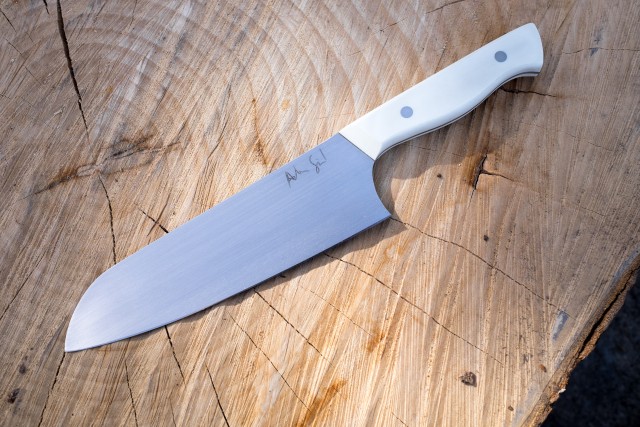 The David –
$275
Co-designed with Bombay Sapphire's Most Imaginative Bartender 2012 – Nathan Gerdes, and built for my brother. At 4.5 inches, with a thick spine, stainless steel and extra strong corby bolts, this knife is built to be a bartender's best friend. It makes for an amazing petty knife and with the low swell on the handle for choking up on the knife and creating garnishes.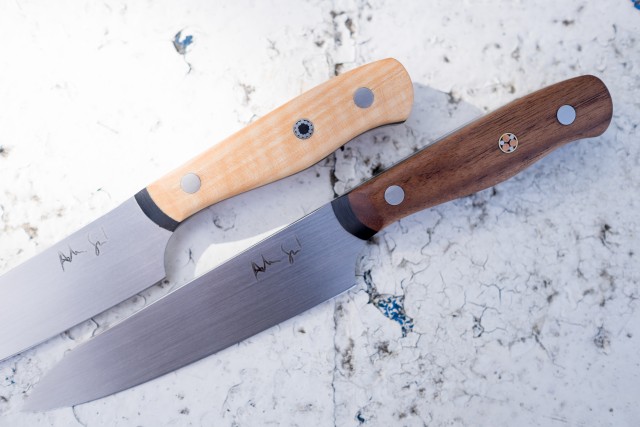 The Byron –
$300
Otherwise known as The Bachelor, or The Chicken Eater, is a small 6 inch knife with a wide blade. It is designed to be an all round kitchen knife for people that find larger knives unwieldily, or just too much of a commitment to clean. This knife was designed for my father who uses it to eat countless amounts of chicken.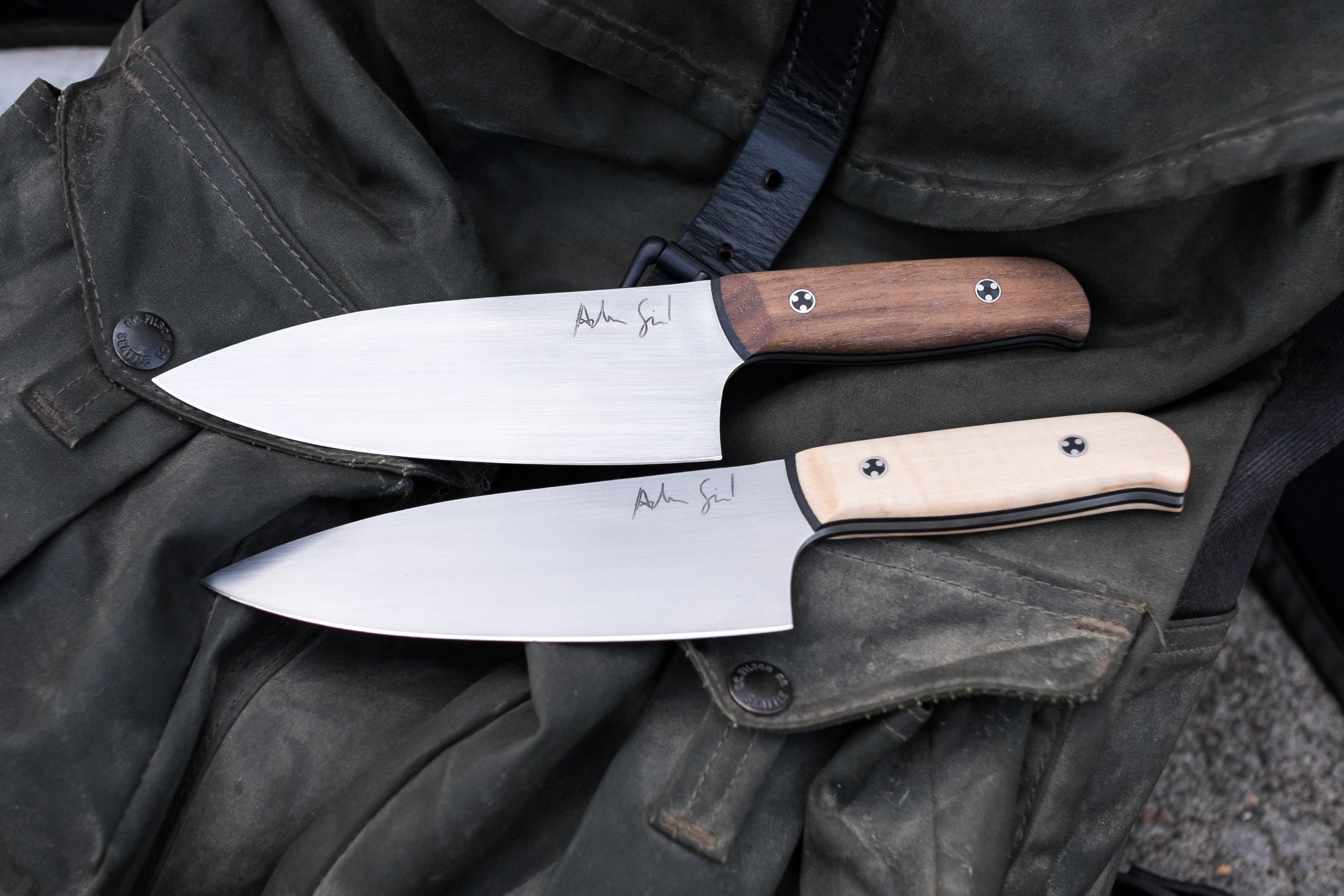 Sigal Classic –
$350
This 8.5 inch hunk of burning steel combines a hard work ethic with a Japanese gyuto profile. It is a little thicker than its Japanese relatives so as to give a bit more weight and durability. I am tempted to call this one the Adam, but honestly I shouldn't pick favorites.